Keeping Parents Connected
A comprehensive digital experience.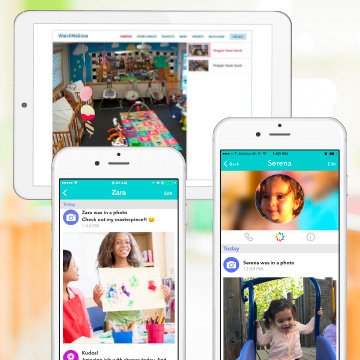 We know it's hard to be away from your child, so we go the extra mile to make sure you stay connected to your child's day and progress. We provide access to the classroom in more ways than one, including:
Live streaming video
Family communications app
Milestone and learning updates
Direct messaging with teachers
Interactive photos and videos
Don't forget: The enhanced digital experience of our SproutAbout™ app is coming soon!
Note: Technology offerings may vary by school. Ask your Director for more details.