Preschool Program
Fostering continued independence.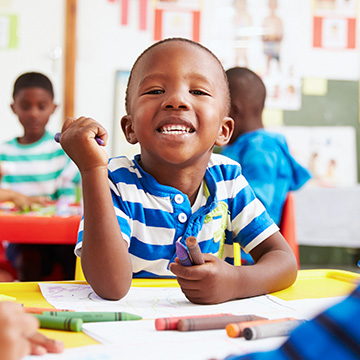 Our Preschool Cottages support your child's growth in natural, innovative ways. Here, we celebrate initiative to think, learn, create, and do. We provide a rich learning environment that reflects our trust in children and their capacity for building relationships with their surroundings, each other, materials, concepts, and nature.
Our curriculum is inspired by Reggio Emilia to help children embrace their innate curiosity with confidence. The result is children who actively construct their own learning journey and build knowledge collectively through meaningful research and relationships, an experience that that paves the way to future success.
Program highlights include:
Cottages promote stability and friendships, as children remain together up to 3 years.
Curriculum designed to deeply engage individual and group learning
Emphasis on expression of ideas through project work
Classroom clusters create our learning community:

Twos and Young Threes:
Ages 2 to 3 with a ratio of two teachers to 12 children
Social and emotional development
Early literacy and math concepts
Sensory and scientific discovery

Pre-Kindergarten 1 & 2:
Two multi-age Pre-K rooms for ages 3 to 5 with one teacher for every 10 children
All domains of learning are embedded in our Foundation Projects.

Promotes research, creative thinking, and expression
Leads to meaningful application of concepts
Each Preschool Cottage also has its own Cottage Director who supports the teachers through training, role modeling, behavior, and classroom management. This unique role also gives parents and guardians another direct point of contact with someone who is spending time with their children, each day.