Make Memories While Learning
Inventing big summer fun.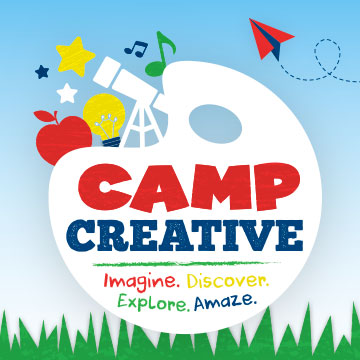 It's a hands-on, project-based summer where we'll explore the STREAM topic:
Patterns, Weaving, and Structures!
Patterns are much more than aesthetic design elements. Finding and identifying patterns is the foundation of:
Making meaning
Problem-solving
Prediction and hypothesizing
These skills form the foundations of language, mathematical, and creative thinking!
More Projects and Activities
All ages will also design, contribute, and explore in the school-wide STEM (Science, Technology, Engineering, Math) atelier. (Atelier is a French word meaning workshop or studio, used in Reggio Emilia-inspired settings for focused exploration and research.) But it doesn't stop there:
Have fun with weekly Fantastic Friday events!
Enjoy indoor and outdoor activities!
Get wet in the Splash Zone!
End of Summer Events
Celebrate with us at our end-of-summer event! This culminating community event is for children, teachers, and families to celebrate their learning and share their summer discoveries.
Starting kindergarten in the fall? Grads will stay with their Cottage communities and practice throughout the summer. Graduation day will be in July or August!