Pioneers in Early Education
A learning experience like no other.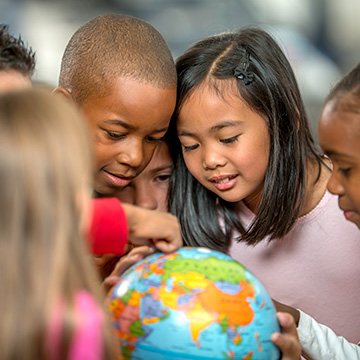 Our dream of providing a higher quality of care and education for young children began in 1987. Founders Josh and Jo Ann Young opened their first location as YoungCare Child Development Center in Columbia, Maryland. Jo Ann's background in education and Josh's background in business operations created a solid foundation that is still going strong today.
The original center experienced successful program expansions and became accredited by the Maryland State Department of Education. A second location nearby was opened as Young School. It was a unique 9-acre elementary and middle school campus that shared a similar educational philosophy.
Young School now has decades of experience caring for and educating young children with six preschool locations across Maryland. Our curriculum is inspired by Reggio Emilia and Resources for Infant Educarers (RIE). We believe each one offers authentic and beautiful ways to learn. Our management and our teachers bring many years of professional experience working with children and are vital to our goal of creating a warm, nurturing space for individualized growth.
Another key part of our thoughtful approach is our patented Cottage classroom design. The Cottage essentially becomes each child's home away from home, providing a comforting, community-like atmosphere where they are encouraged to play an active role in their own growth, participation, and overall experience.
Each Cottage has its own Cottage Director who supports teachers through training, role modeling, behavior, and classroom management. This position helps lower our ratios throughout the day and gives families a primary management contact with direct involvement in their child's day.
At Young School, our core values ensure we foster productive relationships, choose what's best for your child, and celebrate their individuality:
We act with respect.
We work with intention.
We are guided by a strong image of the child.
Here, we are committed to making sure your child's educational journey feels natural, personal, and dynamic.