Fostering Thoughtful Creativity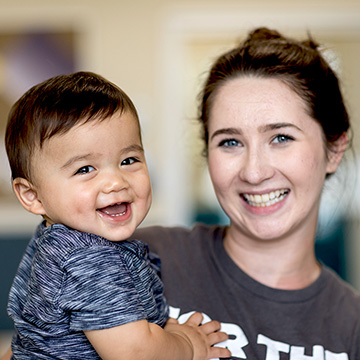 Our teachers are partners in your child's growth and development. Here, learning is guided through sensitive observation, questioning, and provocations designed to build upon each child's unique abilities and natural curiosity. We use two key approaches in our classrooms:
Resources for Infant Educarers (RIE) is an approach inspired by the natural integrity of infants and the formative power of relationships in their lives. RIE honors respectful interactions that lead to strong bonds, authentic development, and the value of each child as a unique human being. The goal is to create a strong sense of security that fuels confidence and boosts self-esteem.
The Reggio Emilia approach is one that leans into the natural curiosity and creativity of each child. Children and teachers become active researchers and problem-solvers, working together in a learning community to embrace opportunities of interest. The environment is often considered a "third teacher" to support all aspects of learning and social development.